The Howard D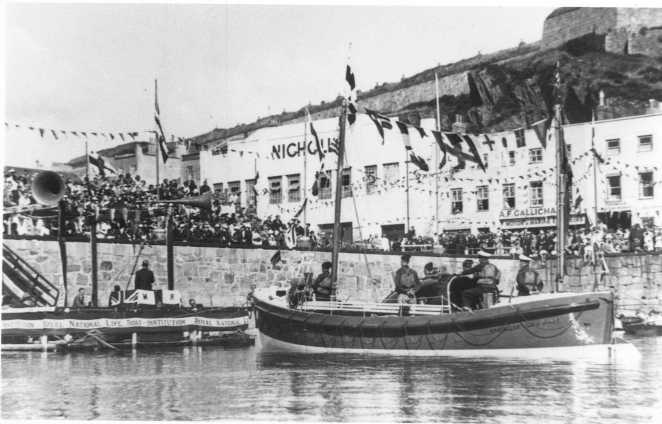 LOA: 35ft 6ins
Beam: 10ft 3ins
Draft: 3ft 6ins
Displacement: 7 tons
In 1996 the Jersey Heritage Trust bought the Spero II, a fishing boat from B&B Fishing of Wells near Great Yarmouth, Norfolk. The Howard D had come home.
The Howard D was the first motorised lifeboat to be stationed at St Helier. It was purchased by the yachtsman and philanthropist TB Davis at a cost of £3,623 in memory of the son he lost in the First World War, she arrived at the St Helier station in August, 1936.
The Howard D (Official Number 797) was a Light Liverpool class lifeboat built by Saunders Roe and was originally fitted with a 35hp Weyburn petrol engine which could be used with or instead of her three sails to drive her at a top speed of 7¼ knots. She had a range of 100 miles at top speed. Manned by a crew of seven, she could carry up to 30 survivors.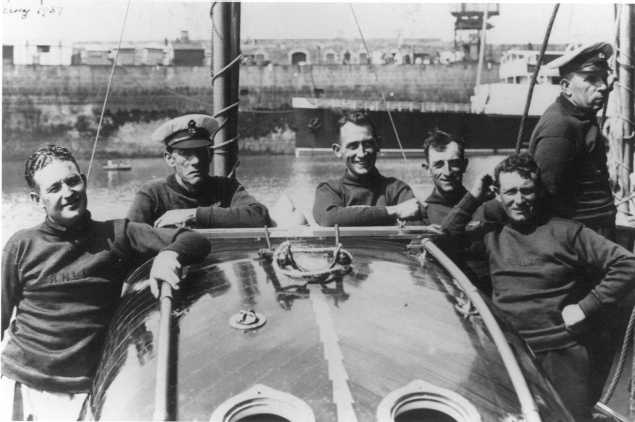 She remained on service in Jersey during the Occupation, despite RNLI plans to move her to the UK which were over-ruled by the Bailiff just before the Germans landed. The RNLI lost contact with their boat for some time but in 1943 they received a German Red Cross form from the honorary secretary of the Jersey station. It read: Greetings to all. Often go out with Howard, Dee and the boys. Howard sends regards to Groves and Guttridge and hopes to see them soon. (Groves and Guttridge was the Isle of Wight boatyard where the Howard D went for her regular services.)
She was replaced by the Elizabeth Rippon in 1948. The Howard D served for some years as a relief lifeboat before being sold out of the service. Renamed the Spero II she was used as a fishing boat on the coast of Norfolk and at one time her owner was the coxswain of the Wells lifeboat.
She is now being restored back to her original form as the Howard D by a group from the St Catherine's Inshore Lifeboat crew (Chris MacFadyen, John Heyes, Nigel Sweeney and John Le Goff).
There is an associated archive with the Jersey Archive and additional information can be found in The history of Jersey's lifeboats by Ian Le Moignard (pgs 19-26)
Return to
Patrimoine