Thomas Benjamin Davis (1867-1942)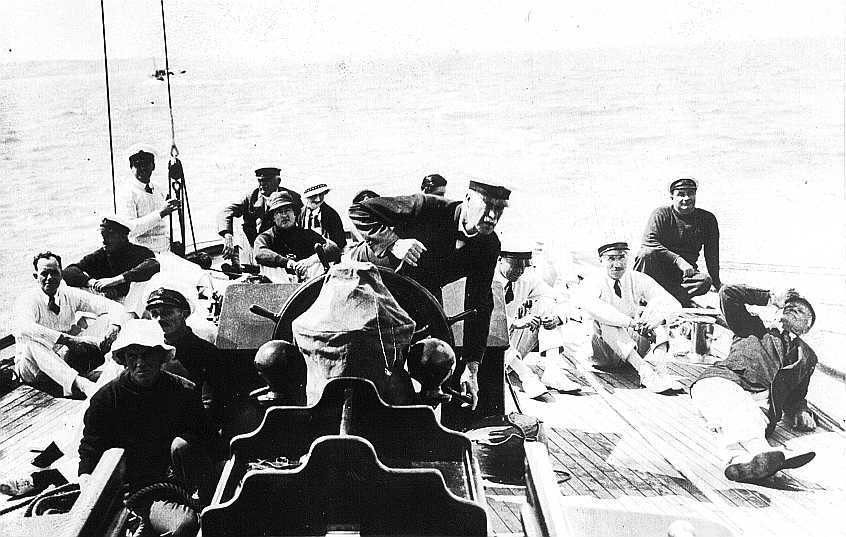 Thomas Benjamin Davis was born in 1867 in the area of St Helier, Jersey known as Havre des Pas. He was the son of Thomas Davis, a ship's carpenter, and Jemima Vickers. Like many boys at the time he left home at 15 and was apprenticed on board the Satellite, a 245 ton three masted schooner owned by R & G Allix of Havre des Pas, Jersey but registered in Guernsey.

On his first voyage, the ship grounded in heavy weather on the Haisborough Sands just off the coast of Norfolk. In an attempt to save the ship's papers and valuables Tom Davis was put into the ship's skiff but the painter broke and he was carried away from the vessel. Alone and drifting he was able to stay afloat by constantly bailing meanwhile the Satellite was eventually refloated and returned to Southampton with the news that young Tom Davis was missing presumed drowned. However, he was picked up thirty-six hours later by a small Norwegian schooner, the Urda from Stavanger. Once ashore in England he made his way to Southampton and the captain of the Channel Islands' mailboat took him back to Jersey. He arrived on a Sunday and accompanied his joyful parents to church where he had been a member of the choir.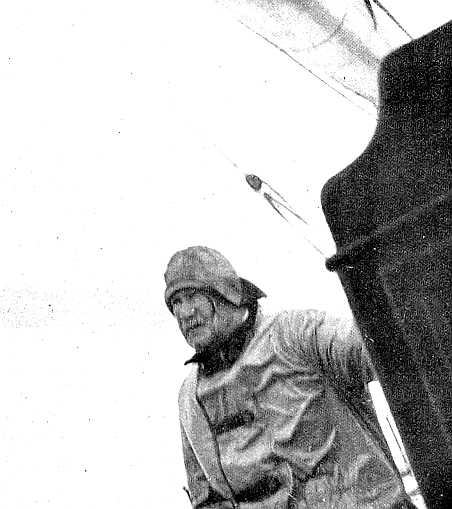 He was not put off by his adventure and resumed his seagoing, sailing as a seaman about the world and by the time he was 25 had passed his Extra Master's certificate.
Between 1896 and 1899 he served in the Royal Naval Volunteer Reserve and taught gunnery on The President. He then went down to South Africa where he settled and purchased a wharfinger business. TB Davis then acquired stevedoring concerns and developed harbour installations in Durban and elsewhere in South Africa.
In 1920 he bought, the Thames, an ex-Royal Navy sailing cruiser and gave it to the Union of South Africa for use as a sail training ship for 200 cadets.
In 1924 Davis bought the schooner Westward and for the next 10 or 11 years was a regular on the big yacht racing circuit. In 1925 he was at Cowes on Isle of Wight where he raced as a member of the Royal Yacht Squadron.
His son, Howard, was killed during the Battle of the Somme in 1916 and between 1927 and 1939 he made a number of gifts to his native island in his memory. Amongst these were farm land and buildings in Trinity for use as an Agricultural Experiment and Advisory farm by the States, land in St Helier as a Public Park, a hall for Victoria College and a RNLI lifeboat which was fittingly named the Howard D.
Davis more or less gave up racing after the 1935 season following the death of his friend, King George V. He had an auxiliary motor fitted in Westward and used her only for cruising. With the outbreak of war, Davis moved back to Durban in South Africa where he died in 1942. Westward was laid up in Dartmouth for the duration of the war. She was offered to three training schools after the war but no one could afford to repair and maintain her. When no suitable owner could be found for his beloved Westward, in accordance with his wishes, she was scuttled in the Hurd Deep in the English Channel, at a memorial service on 15 July 1947.
The best account of TB Davis and the Westward is given in CP Hamilton's book The Racing Schooner Westward (1976)
Click to return to
Patrimoine
Click to read about the schooner
Westward