The Fiona
- 108 J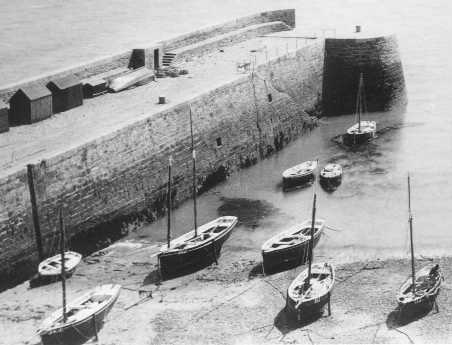 LOA: 25.9ft
Keel: 18.6ft
Beam: 8ft
Draft: 3.3ft
Depth: 4.9ft
Displacement: 5.51 tons
The Fiona (108 J) was the first of the Jersey Heritage Trust's collection of traditional boats to be restored. Originally built in the 1860s for longlining and potting, she is a typical traditionally built fishing boat. In common with most Jersey built boats she is carvel built and has a shallow draft and long keel for taking the ground on her moorings when the tide goes out. The long, deep rudder gives better control while the raked flat transom keeps her dry in following seas. The long bowsprit is brought in-board when it is not in use.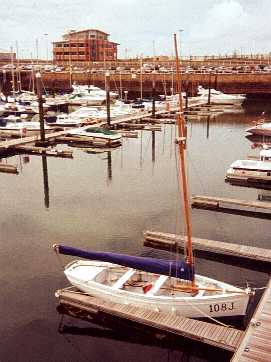 When she was originally built in the 1860s she had two masts carrying lugsails. In light weather she would have had a topsail and a staysail. The beauty of this rig was that all the spars (masts, yards and boom) could be stowed on board the boat when not required and it also meant that several combinations of sail could be set depending upon the weather conditions. At the turn of the century Fiona was modified and she was given a new rig as a single masted gaff cutter. She carried a gaff mainsail, a staysail and jibs and in the summer she would have been fitted with a topmast and carried a topsail.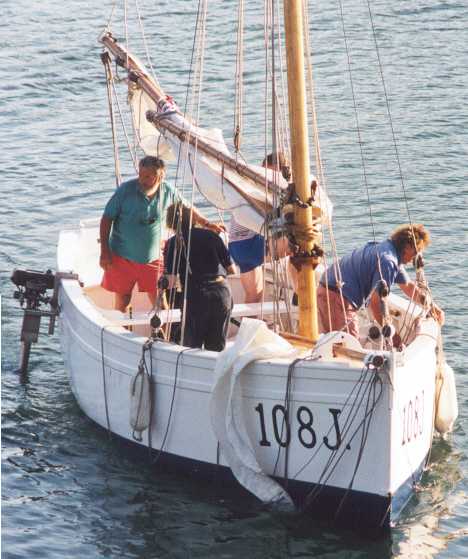 Just after the First World War she was fitted with a small engine and it was this version of Fiona, skippered by W Furzer, which joined the flotilla of small boats that took part in the evacuation of Allied troops from St Malo in June 1940. On her return to the island she was laid up for the duration of the German Occupation in St Helier harbour. She was in regular use until the 1960s.
In 1987 a survey of Fiona was undertaken by a naval architect, Alan Buchanan, and as a result of his work plans were able to be made to restore the boat to her former glory. This project took the Friends of the Maritime Museum three years to complete - from its beginning when small groups of Friends gathered in their spare time to scrape the hull down to its end when local shipwright, Dennis Aubert, was employed to get her seaworthy. She was finally launched in June 1993 by Mrs Joy Vibert whose family had owned the boat for many years.
Fiona now lies in the Marina outside the Maritime Museum on the New North Quay and is sailed regularly by the Friends.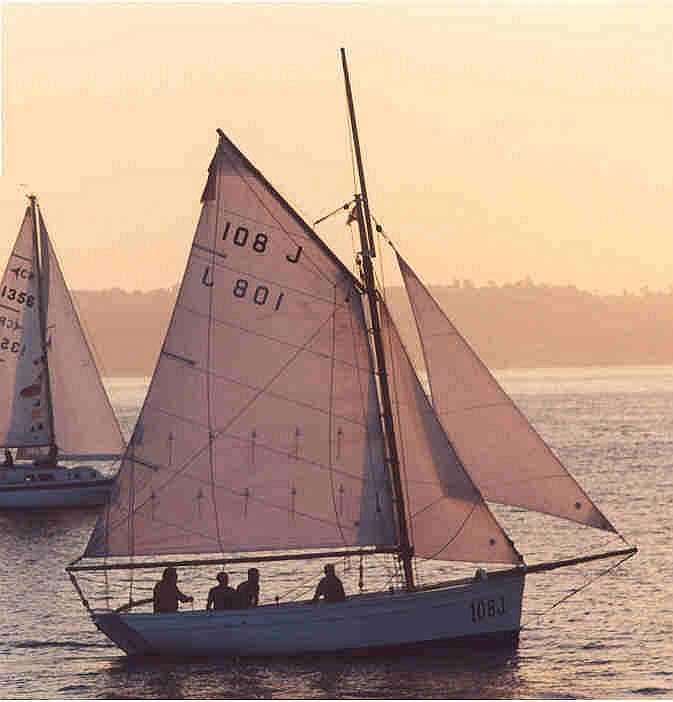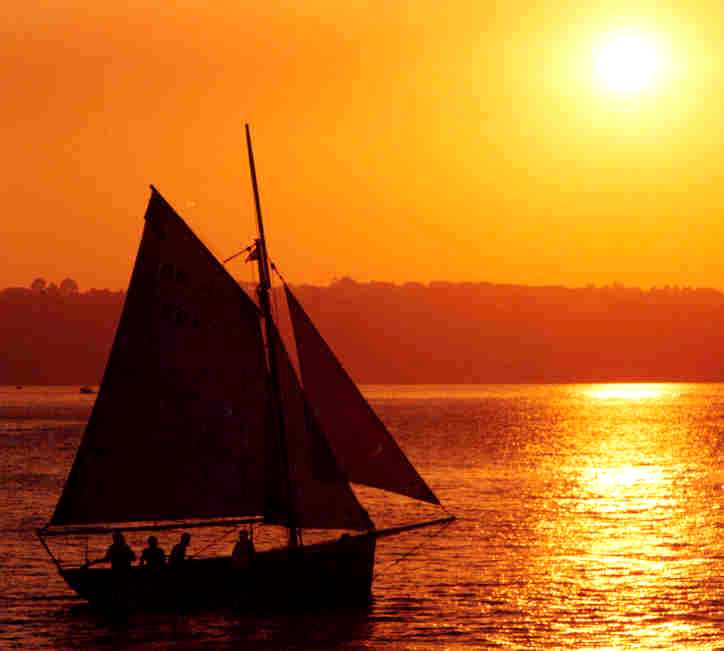 Return to Patrimoine