The Diana
The Diana was originally a ship's lifeboat which was given to the captain when he retired.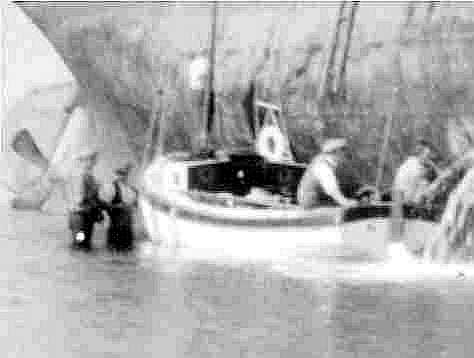 LOA: 20.3ft

Keel:

Beam:

Displacement: 2.6 tons

Official Number: 161182

She first appeared in local waters when she was owned by Harold Benest, the Lloyd's agent. In October 1925 she was used as a work platform during the salvaging of the SS Atala and in 1936 she took part in the recovery of The Cloud of Iona a seaplane which crashed near the Minquiers.
In 1940, skippered by Alfred Grenelle, she was one of the fleet of small boats which left Jersey on 17 June to help with the evacuation of Allied troops from St Malo.
In the post war years she was often used as a guard boat duing Gorey Regatta.
In 1994 Jack Le Gresley bought her from the estate of Mr Le Clerq and she was restored in 1994. In April 1999 the Diana was given to the Jersey Heritage Trust by Jack Le Gresley's widow, Helen.
Return to Patrimoine